We are starting to see major publications discuss Physical World Connection (mobile phones and bar codes) on a daily basis. This is a good sign for this space.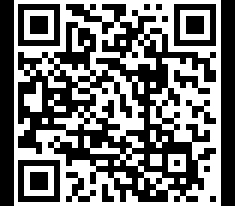 From Washington Post
Expand Your Empire
The coolest ad technologies aren't the ones that cost the most--they're the ones that engage users

. (
It's all about offering some type of content in return for permission to advertise on the phone)
Bar Codes With Extra InfoWhile you may think of "airline check-in" or "mail tracking" when you see the black-and-white squiggles that make up QR, or "Quick Response" codes, these 2-D data matrices are beginning to find their place in advertising
.
One QR campaign developed for the clothing industry by Philip Warbasse, founder of Los Angeles-based
Warbasse Design
, puts the codes on in-store apparel that allows shoppers to purchase sizes not in stock--right on their phones. The codes also offer customers a same-day in-store coupon, and other codes in the campaign help upsell the customer with a discount on a second item in the store if they buy it the same day
.
Since QR codes cost essentially nothing to produce, go create your own and download a reader for your phone while you're at it from
i-nigma
. You can create simple promotions like coupons inexpensively and quickly. One caveat is making sure your promotion will appear on customers' phones as you intend it to, which means hiring someone with mobile design experience if you're offering anything other than a plain-text promotion