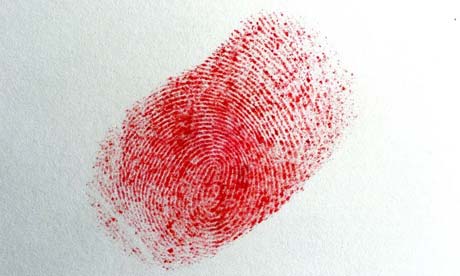 How is a fingerprint like a website (URL)?
When an Internet enabled device scans a fingerprint (retrieves a match using a database through the Net) and delivers information, it (fingerprint) has acted as a Physical World Hyperlink.
A computer resolves a machine readable identifier and delivers information through the Web.
From Guardian
Police use fingerprints in the street
Every police force in the UK is to be equipped with mobile fingerprint scanners - handheld devices that allow police to carry out identity checks on people in the street.
The new technology, which ultimately may be able to receive pictures of suspects, is likely to be in widespread use within 18 months. Tens of thousands of sets - as compact as BlackBerry smartphones - are expected to be distributed
.